2019-09-24&nbsp&nbsp Leo Kui&nbsp&nbsp &nbsp&nbsp
0
#1 Beihai Park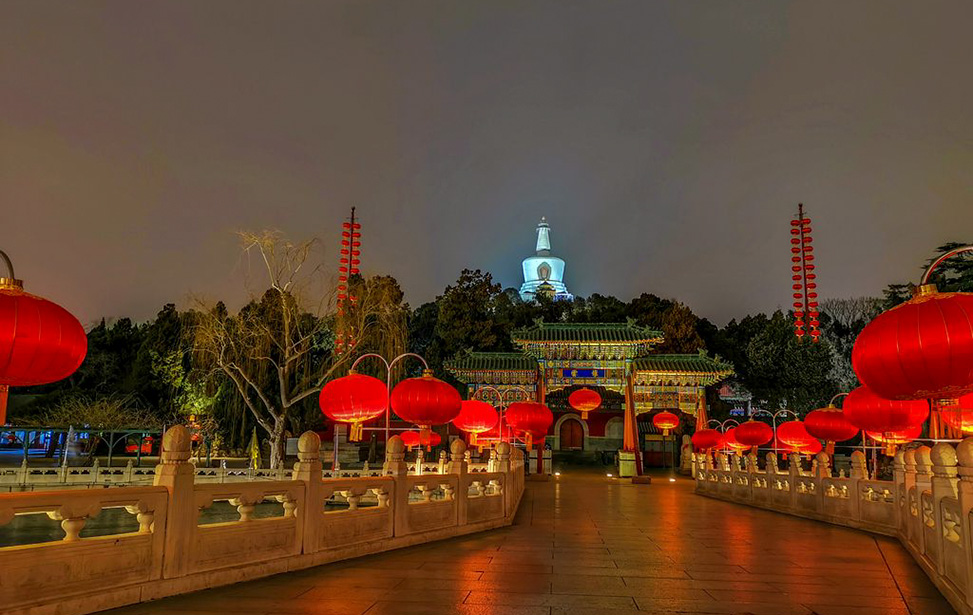 Beihai Park is not far away from the Forbidden City. It is an imperial garden in the emperor's time. It is a very popular park in Beijing with many visitors every day. The Beihai park close at 8 pm, it is a great place to visit in the evening. The visit can start from the north where there is a small temple called xiaoxitian, near the temple there is a famous 9 dragon screen. Then walk to the white pagoda and walk up from the north side. It is a perfect place to see Beijing skyline.
#2 Changan Avenue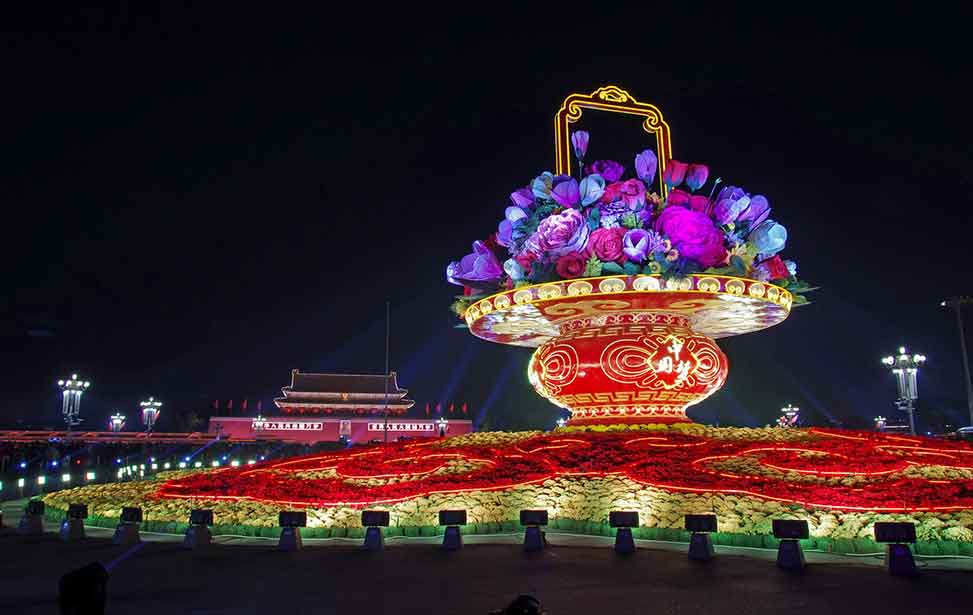 This is a long street over 100kms. The part of the street near Tiananmen Square is super beautiful to walk around. The national theatre, Tiananmen tower, Wangfujing food market.
There is a great place to take photos is at the south gate–Maridium gate, the Forbidden City is not open in the night, but you can walk to the south gate, it is a very popular place for photographers.
#3 Jingshan Park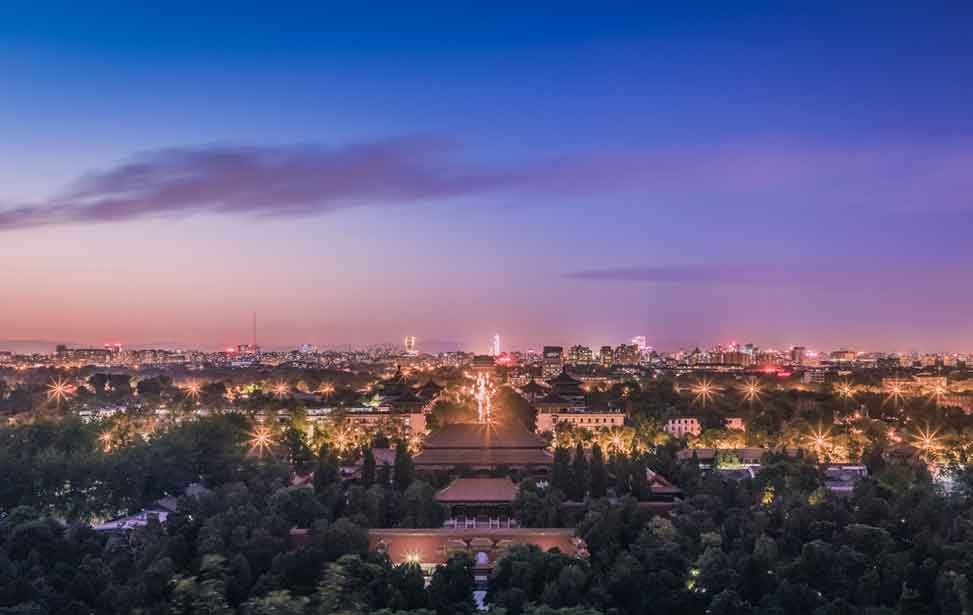 Jinshan Park is in the middle of Beijing behind the Forbidden City. This park is busy in the daytime for tourists, especially for people who visited the Forbidden City.
But it is close at 9 pm, why not go there to enjoy a night view of the city. If you are lucky to go on a holiday night or weekend, the towers at Jingshan Park will light up. Highly recommend!
#4 Houhai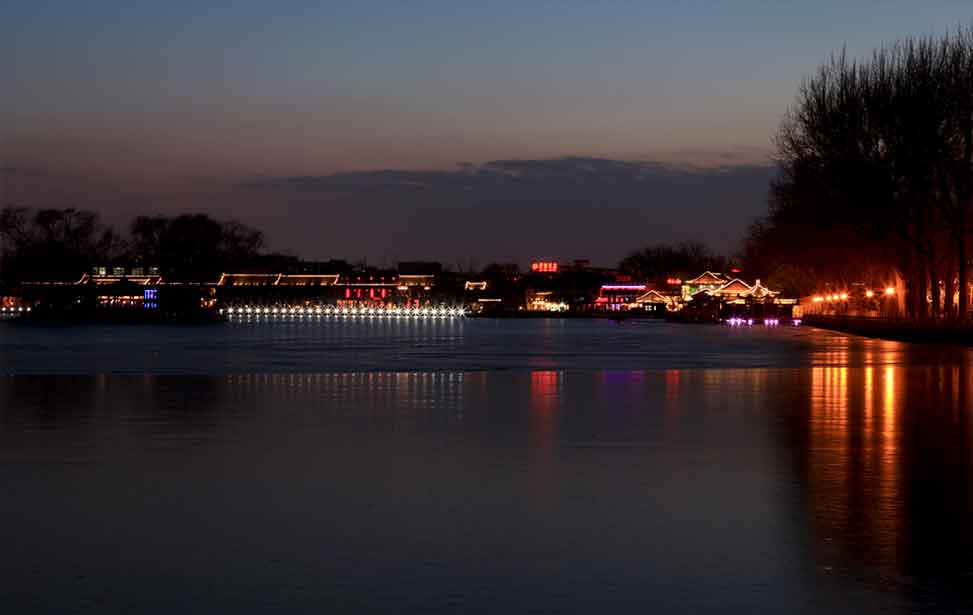 Houhai is near the drum and bell tower, it is a beautiful lake with a lot of traditional Chinese buildings. There are many restaurant and bars open in the night, all the buildings light up, it is a great place in Beijing to have a cup of drink.
The famous great leap brewing is near here.
#5 Qianmen Street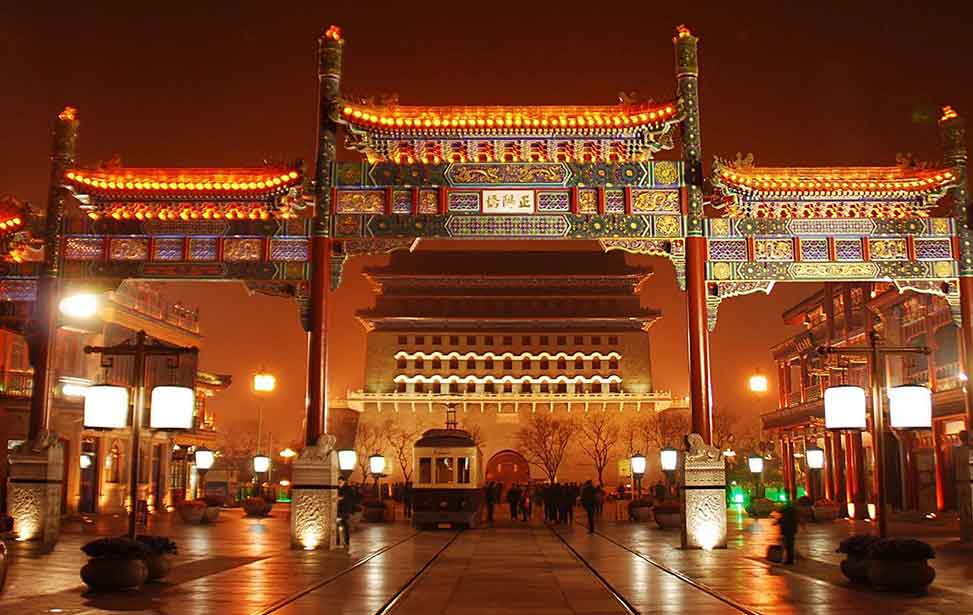 Qianmen Street is the old business district of Beijing. After its rebuild, this place looks super nice in the evening. There are some age-honored shops with its amazing architecture on the street. At the east side of the street, there is a nice food street with a lot of street food. It is a good place to take a break and try the local delicacy.
#6 Summer Palace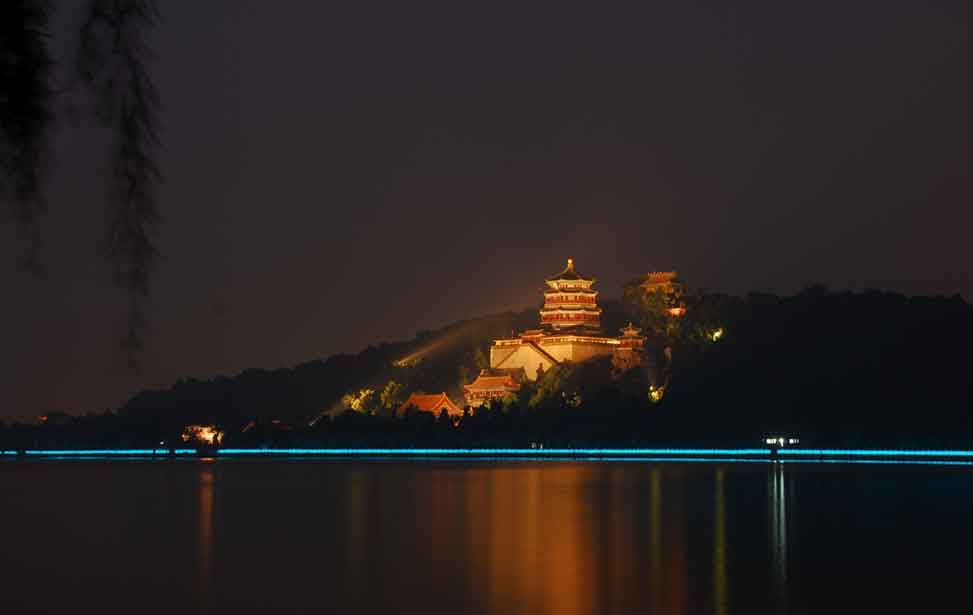 Summer Palace is very big and all the small gardens inside the park close at 4 or 4:30 pm. But the main gate close at 7:30 pm. Makes it a great place to see the sunset.
#7 Olympic Park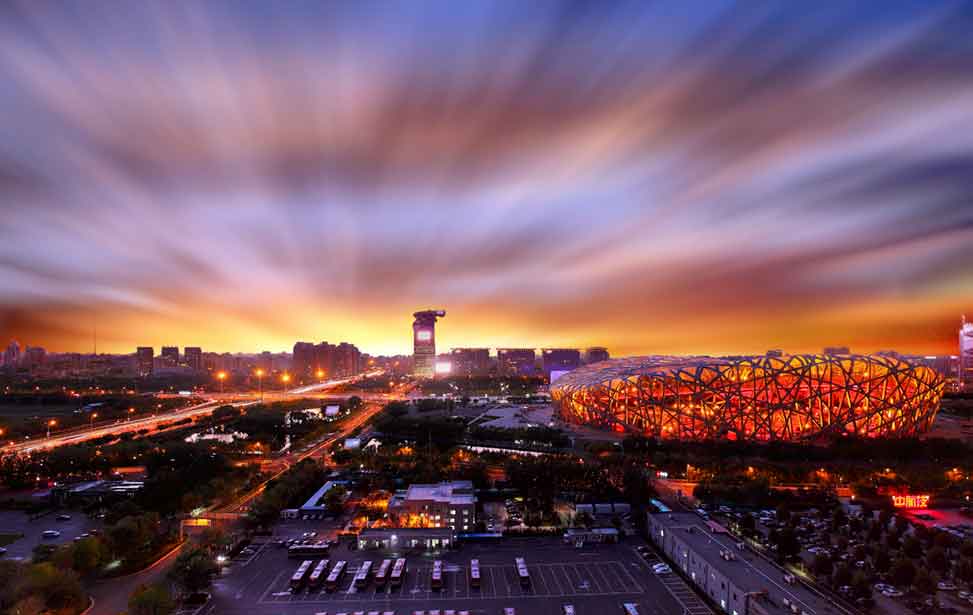 The Olympic Park is the place where Beijing hosts the 2008 Olympic. The national stadium (bird nest) and water cube light up after the sunset. There always some local activities at the square, it is better to visit in the evening.