2020-12-25&nbsp&nbsp Leo Kui&nbsp&nbsp
Beijing zoo
&nbsp&nbsp
0
Beijing Zoon Facts
How to get there?
Address: No.137, Xizhimenwai Street, Xicheng District, Beijing
Address in Chinese: 北京市西城区西直门外大街 137号
Name in Chinese: 北京动物园
Subway: Beijing zoo station in line 4  地铁4号线动物园站
Open time
Peak season: April to October
Off season: November to March
Peak season: 7:30 – 18:00
Off season: 7:30 – 17:00
Tickets:
Busy season: 15RMB, Through ticket include panda house: 19RMB
Off season: 10 RMB, Through ticket include panda house: 14RMB
General Information
Beijing zoon was founded in the 32nd year of Emperor Guangxu's reign in the Qing Dynasty (1906). Nowadays, there are over 5000 animals of about 430 species on display in the Zoo. Covering an area of 86 hectares, Beijing zoo is a paradise with its luxuriant landscapes and various animals in good health. Giant Pandas, golden monkeys, crested ibis, and many other Chinese endangered species as well as other rare and precious birds and animals from all over the world displayed here. The largest interior aquarium and the popular science hall are also here.
Animals in Beijing Zoo
English Map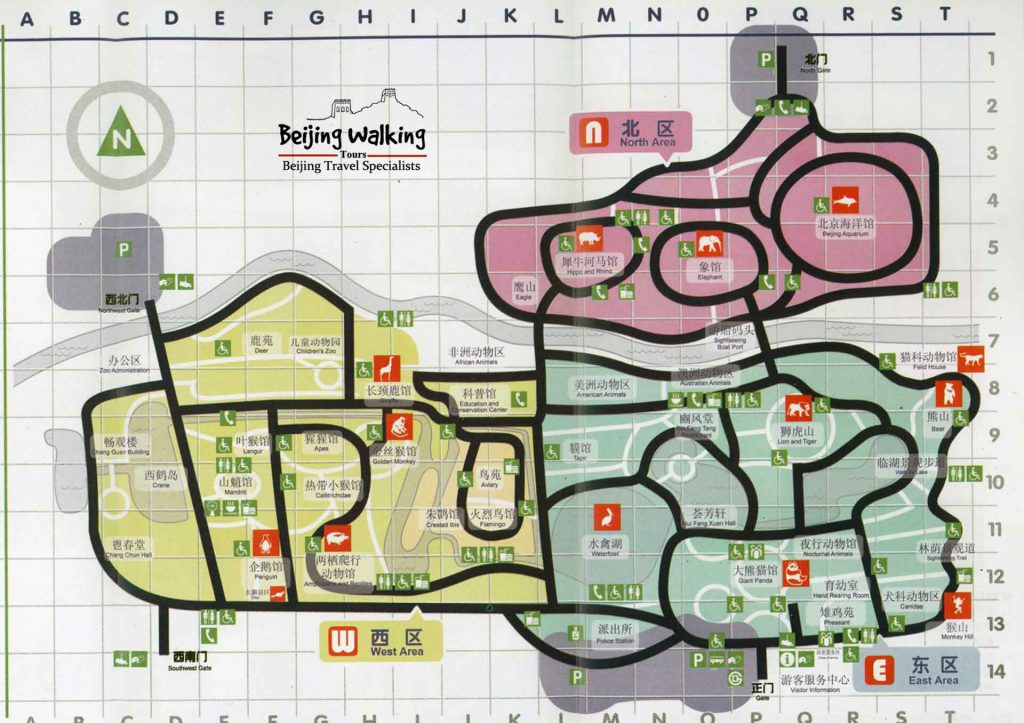 Giant Pandas
To see the Pandas is the most important reason for international travelers to visit the Beijing Zoo. The Panda House is just next to the entrance, it is easy to find. There are a total of 10 Pandas who live at both the Asian Game Panda House and Olympic Game Panda House.
There is a gift shop at the Olympic Game Panda house where you can buy all kinds of souvenirs about Panda. And you can go up to the 2nd floor as well where you can see the Panda from a different angle. There is also a panda coffee nice place to refresh.
Polar bears
There are 3 polar bears in the Beijing zoo Sisi(20 years old ), Meimei (9 years old), and Lele (9 years old).
Lion and Tiger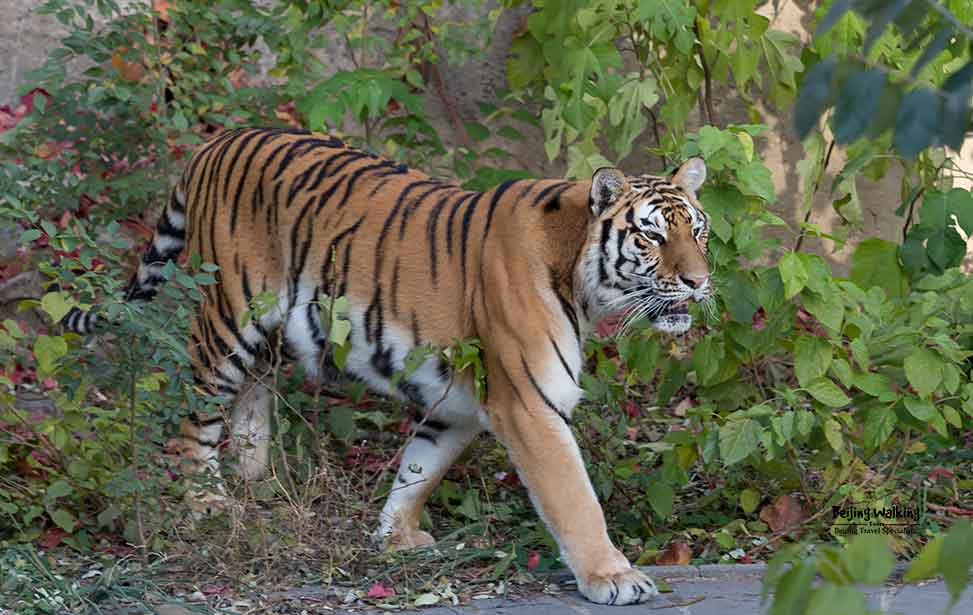 At the lion and tiger mountain, there are Bengal tigers, Siberia tigers, and lions.
Monkey Hill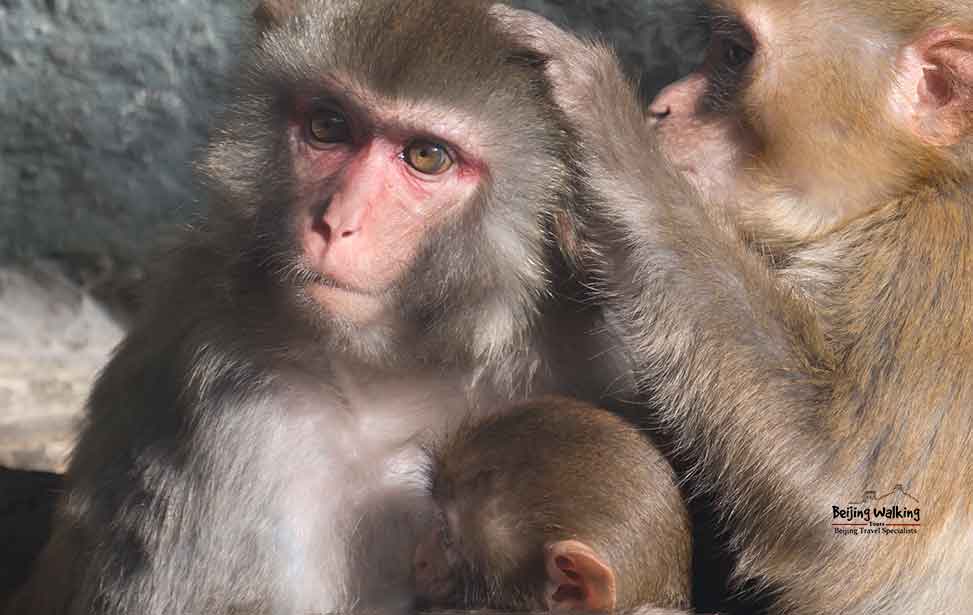 There are over 100 rhesuses in Monkey Hill.
Beijing Aquarium
Beijing Aquarium is at the north part of Beijing Zoo.
Tickets price:175RMB 85RMB for kids. (Kids under 1.2 meters free)
Showtime
Monday to Friday: 11:00,15:00
Saturday and Sunday: 11:00,13:00,15:00
Other animals
There are a lot of animals from all over the world, if you are interesting, you can easily spend 1 day in the Beijing zoo.
Pheasant
Australian Animals
American Animals
Elephant
Hippo and Rhino
Eagle
Golden Monkey
Giraffe
Amphibians and Reptiles
Penguin Land
Apes
Callitrichidae
Gibbon
Haplorrhini
Dear
African Animals
Otter