2020-02-13&nbsp&nbsp Leo Kui&nbsp&nbsp &nbsp&nbsp
0
Find the most beautiful destinations right here in Beijing. From the breathtaking Great Wall to unique architectures and stunning landscapes, get ready to take Instagram-worthy photos. Start planning your visit to Beijing most Instagrammable locations. We've chosen one for each region featuring Instagram posts from travelers, listing a few other notable spots in each place as well. Discover your favorite. and remember to follow @Beijingwalkingtour for even more inspiration!
1. Red Brick Art Museum (北京红砖美术馆)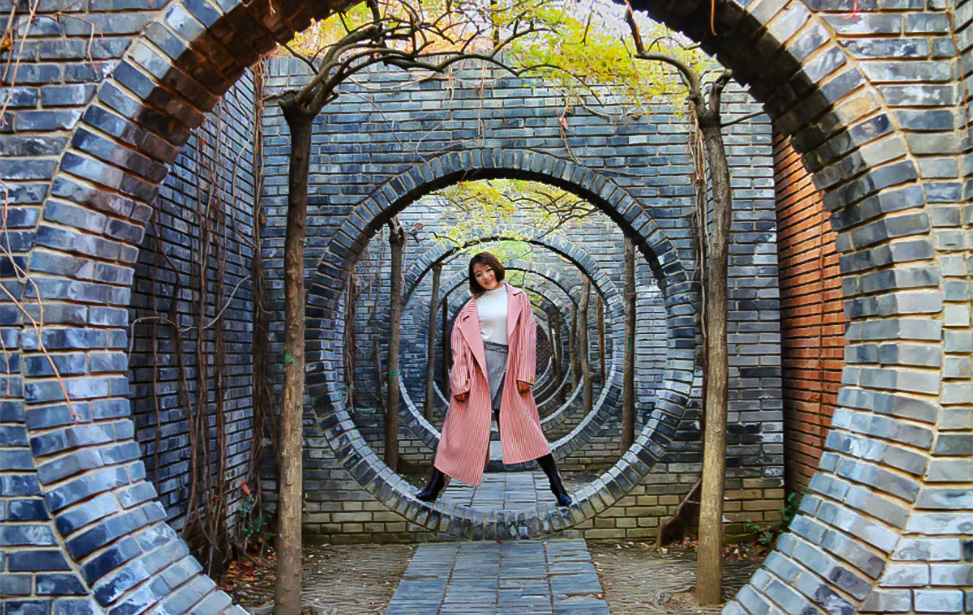 The museum was very busy and has indoor exhibition spaces, large outdoor spaces including a small lake, and a snack bar, a coffee shop, and a restaurant. The museum is approximately a 45-minute drive from downtown Beijing and is quite close to the airport. It is beautiful and peaceful but for some of the spots, you need the patience to be able to get to take a photo as there are lots of people here at the weekends. A beautiful cafe inside that is also worthy of visiting. Read more>>
Address:  Maquanying West Road, Shunbai Road, Hegezhuang Village, Cuigezhuang Town, Chaoyang District, Beijing
Open time: 10:00-17:30 (It is not open on Monday)
Entrance Fee: 130RMB
2. Jinshanling Great Wall (金山岭长城)
There are many sections of the Great Wall good for photos, but Jinshanling is more friendly to photographers. (Save, peaceful and good facilities) This part of the Great Wall a bit far away from the city, so it avoids the majority of tourists from Beijing. (Jinshanling Great Wall travel guide). The bus to Jinshanling only from April to October, so make sure you get the right way to go there. The Jinshanling Great Wall can be visited 24 hours as it is featured as the best Great Wall for photographers, so you can choose the best time (sunrise or sunset) to go. There are also a lot of hotels near the wall, so you can choose to stay there and visit the Great Wall both sunrise and sunset.
3. Forbidden City (故宫)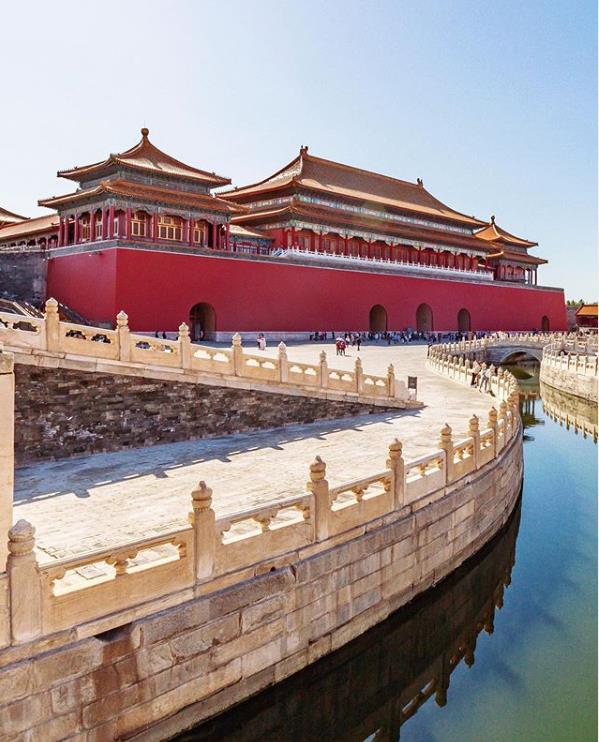 There is no doubt that the Forbidden City is a must-do for your Beijing trip. The most impressive is for its great architecture. It is better to go there a bit earlier to avoid the tourist groups. The Forbidden City is not on Monday and only sell 80000 tickets, make sure you book the tickets before you go. (Forbidden City travel guide)
The turret of the Forbidden City
After the Forbidden City, you can go to the east corner tower or west corner tower for a photo like this:
4. Summer Palace (颐和园)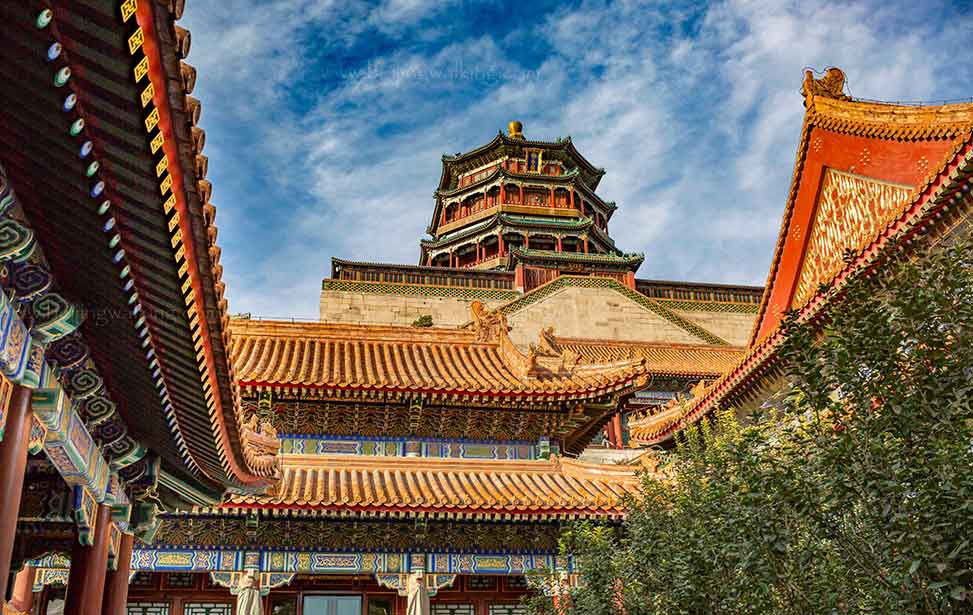 Experience the impressive architecture – the tower of Buddhists incense. You'll capture one-of-a-kind photos in front of the tower.
Instagrammable: The tower of Buddhists incense, the long corridor, and the Marble Boat. Summer Palace travel guide>>
5. Temple of Heaven (天坛)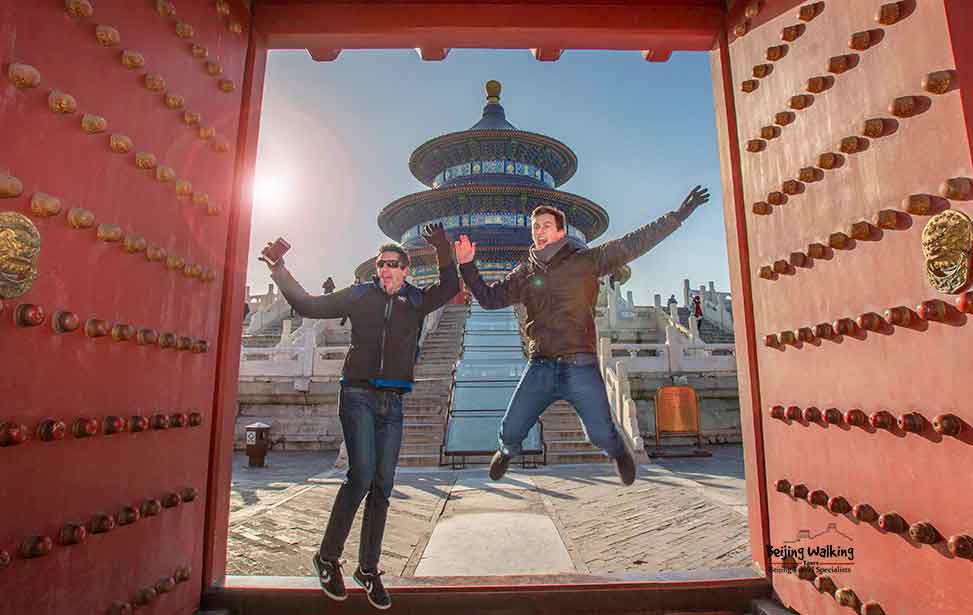 The Temple of Heaven is easy to visit in the city. The most popular place for Instagramers is at the Hall of pray for good harvest(祈年殿).
This photo was taken at the north gate of the Hall of pray for good harvest.
6. Xizongbu Hutong (西总部胡同)
Hutong is a special architecture from Beijing protected under the Beijing government. There are thousands of hutong you can visit, but from Xizongbu hutong, you can take the hutong Photo with the highest Beijing architecture.
7. #galaxysoho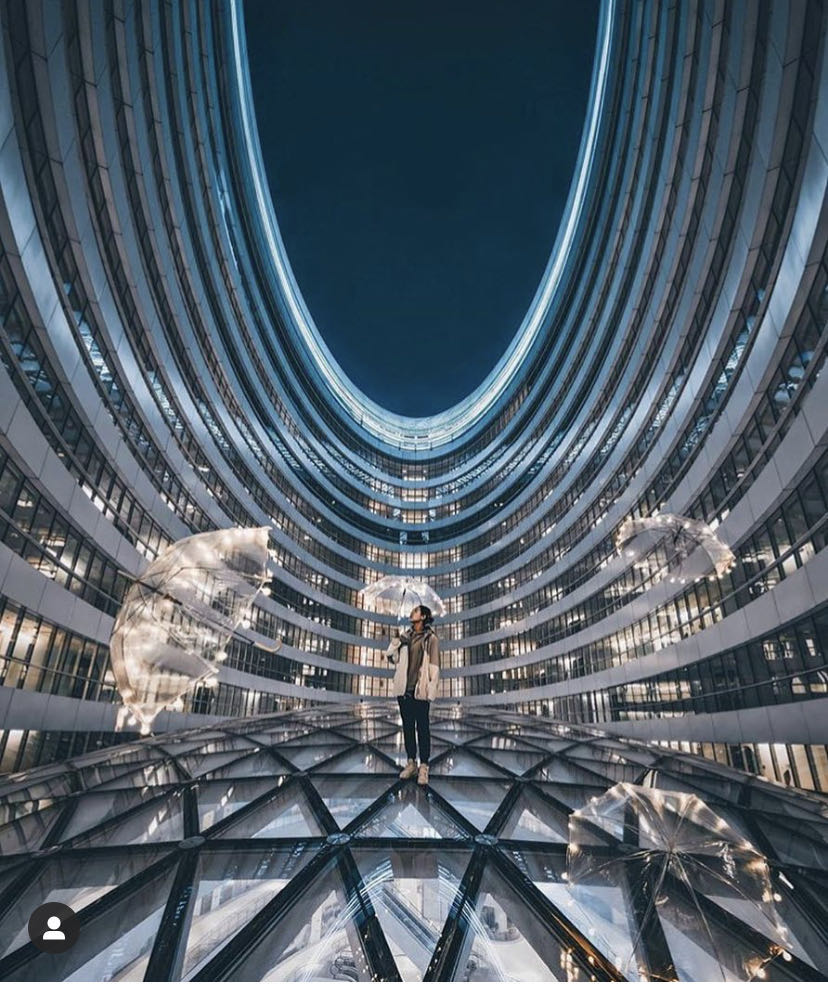 The Galaxy Soho building comprises four main domed structures, fused together by bridges and platforms between curving floor plates to create a fluid environment that surrounds a series of public courtyards and a larger central "canyon"
8. The Place (Shimao Tianjie)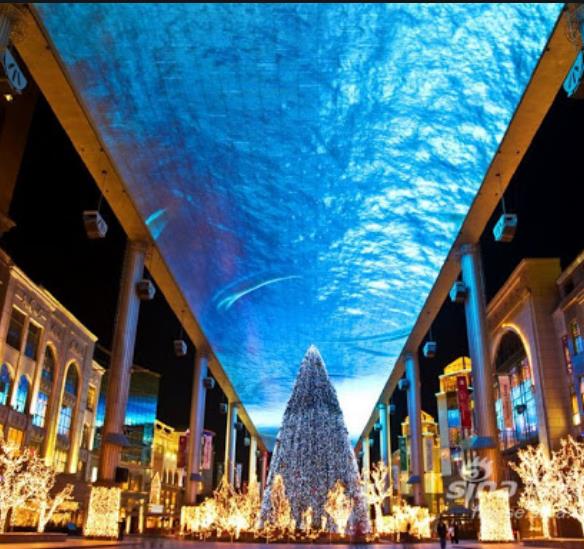 The palace is called shimaotianjie (世贸天阶) which is a shopping mall, it is better to visit in the evening since the big screen is open then.
Address: No. 9 Guanghua Road, Chaoyang District, Beijing;
Where else do you think is great for Instagrammers? Leave me a message.
Don't forget to post photos of your Beijing adventures on Instagram with #Beijingwalkingtour.