Are you planning a trip to London in the winter? Get your warm hat and gloves ready, it's a lot of fun.
Beijing is amazing at whatever time of the year. Spot the first signs of spring, enjoy rooftop bars in the summer, take in the beautiful shades of autumn orange, and be dazzled by Chinese New Year lights in the winter. There is always something great to do in this vibrant city!
Beijing Winter Weather
Which Month is Beijing winter?
December, January, and February.
Average Winter Temperature
Beijing can get very cold in the winter but that doesn't make it any less fun, Here's a little pointer on what to expect when you visit during winter. The weather is typically cold, with occasional snowfall and temperatures generally hover between -5° to 4°. The coldest month is usually January when temperatures can get as low as -15°.
Snow In  Winter
The average annual snowfall is 8.4mm for the past 10 years. It is very dry with only 2 or 3 times of snow. But there is more snow on the north mountains, especially on the Great Wall.
Beijing in winter what to wear?
All you need is the right clothing! A warm winter coat is a must. You also need a warm hat, gloves, trousers as well as winter boots. If you plan a Great Wall hike during your trip, ski boots are necessary.
Things to do in Beijing in Winter
1. Ski in Beijing
Beijing is going to host the 24th Winter Olympic in 2022. There are a lot of facilities finished and planning to open to the public.
For more ski information please read: Top 7 Beijing Ski Resorts You Can Go, 2 For Winter Olympic In 2022
2. Skating in the lakes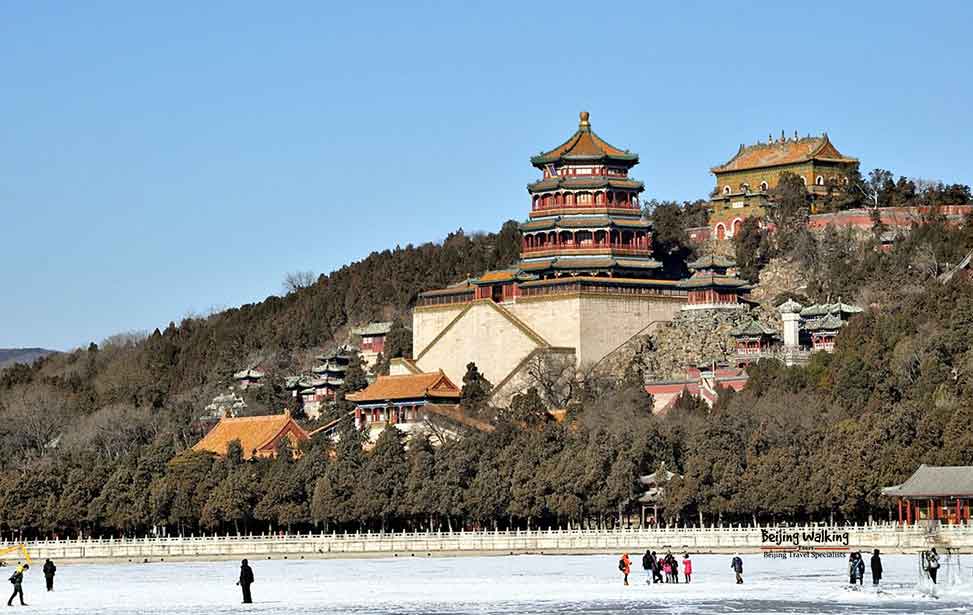 There are some skating rinks open in January and February. They are the Shichahai, Beihai Park, and the Summer Palace.
The price at different skating rinks are similar. 80RMB for the through tickets.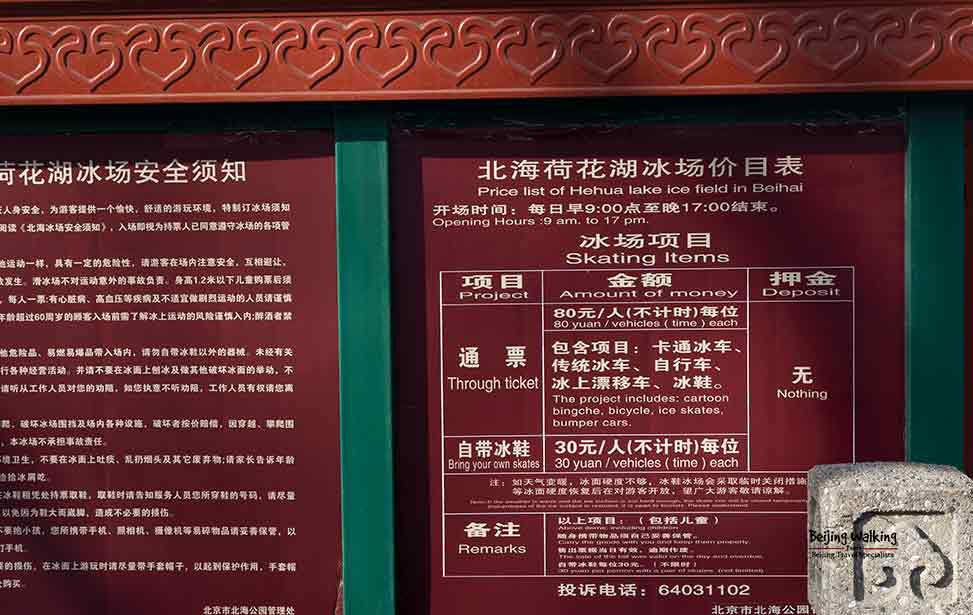 3. Visit Beijing Botanical Garden
Beijing Botanical Garden has the biggest exhibition greenhouse with 9800 square meters. There are Tropical rain forests exhibition, Desert plants exhibition, 4 seasons garden exhibition, and the specific plants Exitiion. There are 3100 species of 60000 plants.
4.Christmas displays at Solana

China is not a country that celebrates Christmas, but almost all the shopping malls will do the Christmas decoration, the most beautiful one is usually at the Solana.
5. New year light show at CCTV tower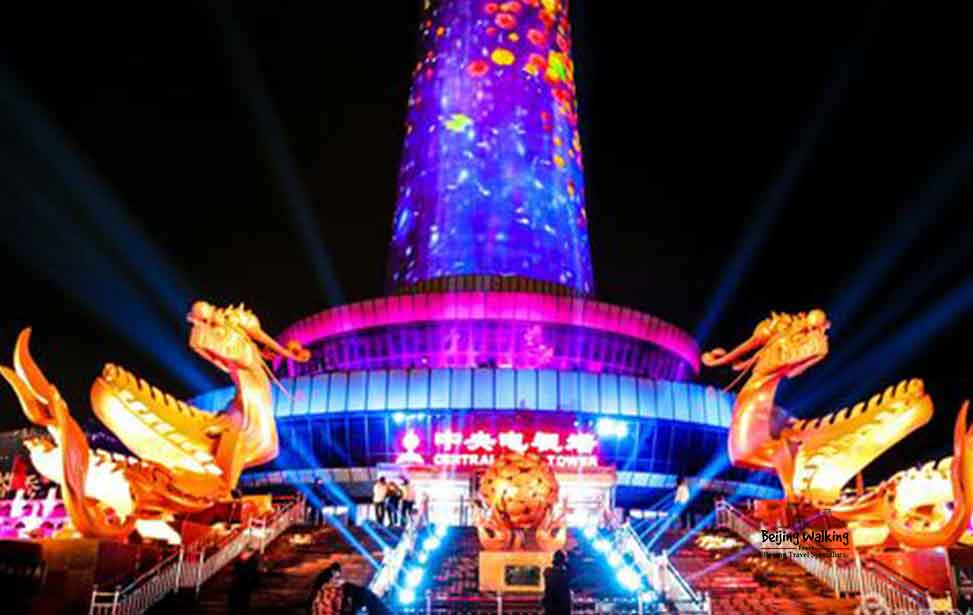 31 December to 3rd January from 17:30 -21:30, the best light show in Beijing. Don't miss it. It happens in the CCTV tower square and entrance free.
6. Chinese New Year Temple Fairs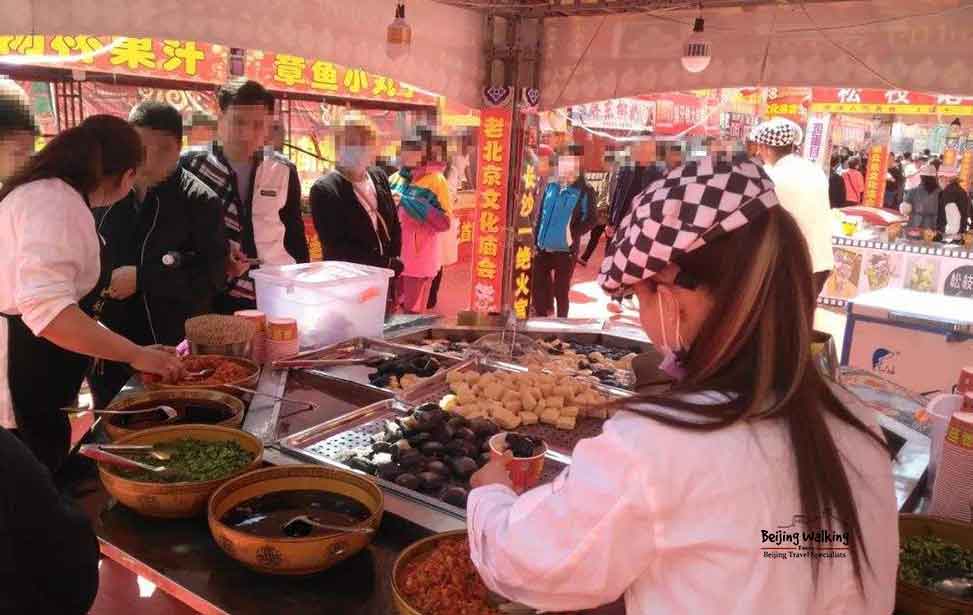 In the temple fairs in Beijing, there are exciting performances. Also, there are stalls set up to sell traditional arts and crafts. There are many games to play and food to eat at the temple fairs. Most temple fairs are featured with dragon and lion dances as well as other folk performances.
7. Sunset at the Forbidden City
The Forbidden City close at 4:30 in winter, and the sunset is about 4:30 pm. So the few days around the winter solstice are the only days you can take the Forbidden City sunset tour. The Forbidden City in the snow is more beautiful, so visit in winter have the chance to enjoy the Forbidden City covered with white snow.
8. Hiking the Great Wall of China
Hiking the Great Wall may not on your list, but it is still doable in wintertime. Most Sections of the Great Wall still doable except the wild sections such as Jiankou may be dangerous in cold winter.
9. Enjoy a hot spring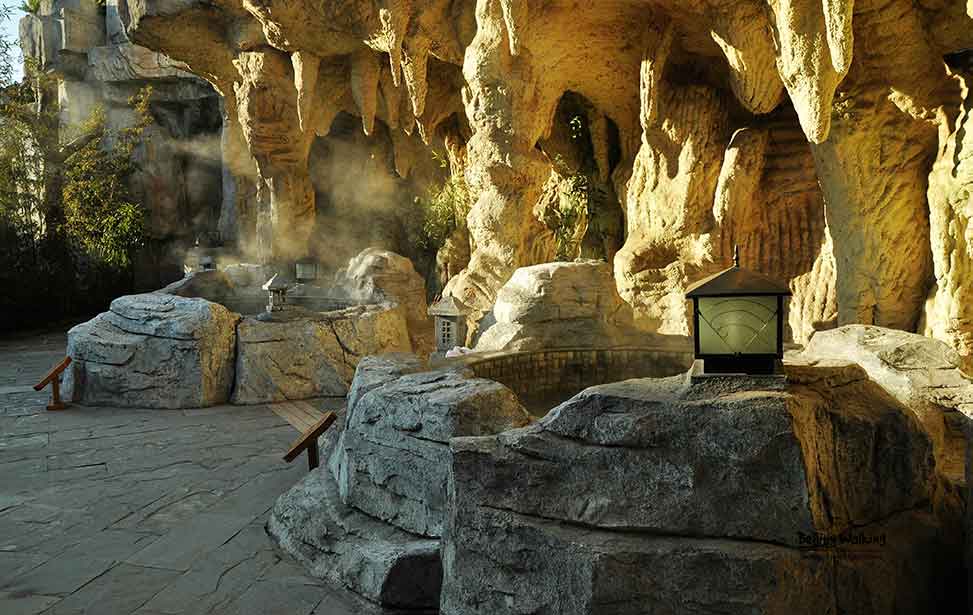 The hot spring is very popular in Beijing. Go for a hot spring or choose a hot spring hotel, it can really help you refresh in the cold winter.
10. Jump into the Museums
Many of the city's museums and galleries are free to visit, so they are always a popular winter activity in Beijing. We love visiting the Beijing Museum in all seasons but this visitor favorite can fill a whole cold Beijing day.
11. See an amazing evening show
Language is always a barrier for visitors, especially when you choose the shows, you need to be careful. But there are 3 Daily shows in English, you will enjoy a lot.
Further Reading For Your Winter Trip To Beijing
Beijing winter tour itinerary suggestion
There are so many ways to see Beijing, I put a 3-days itinerary to cover most of the highlights in winter. So if you have more time, you can put your interesting activities in your tour plan.
Day 1:
Temple of Heaven, Tiananmen Square, The Forbidden City, Houhai Lake
Day 2:
Visit Jinshanling Great Wall
Day 3:
The Summer Palace, Olympic Park, Beijing zoo, Acrobatic show