2020-01-25&nbsp&nbsp Leo Kui&nbsp&nbsp &nbsp&nbsp
0
Every family has their classic vacation go-to destinations. But what about when your kids (and you) are craving something a little different? Give your crew a taste of something exciting and new when you venture to one of Beijing's lesser-known treasures. Your next unforgettable escape is hiding right around the corner.
1.China since and technology museum (中国科技馆)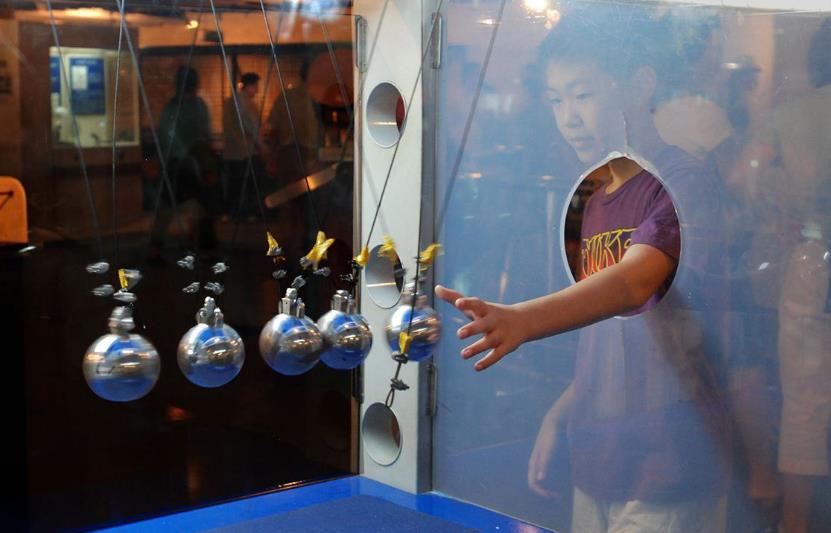 China Science and Technology Museum has five major thematic exhibitions, namely Science Paradise, The Glory of China, Science & Technology and Life, Explorations and Discoveries, and Challenges and the Future, the public displaying area, as well as 4 special-effect theatres, namely the Dome Theatre, Giant Screen Theatre, 4D Theatre and Motion Theatre.
Address: #5 beichen east road Chaoyang district
Entrance fee: 30RMB for adult, 15RMB for kid
How to get there: Take subway line 8 to Olympic Park, and walk there(10 minutes walk)
2.Beijing zoo (动物园)
Go there early- as they feed the Pandas (main attraction) during the morning hours. A few large Pandas outside, cute large ones outside. Then, a few cages within the two adjacent buildings (as well as Panda store). Apart from the Pandas, seek the bears' area- also Polar and black bears.
Address: No.137 Xizhimenwai Main Street, Xicheng District, Beijing 100044, China
How to get there: Take subway line 4 to Beijing zoo station
Tip: You can make the zoo on the way to the Summer Palace.
3.Museum of Natural History(自然博物馆)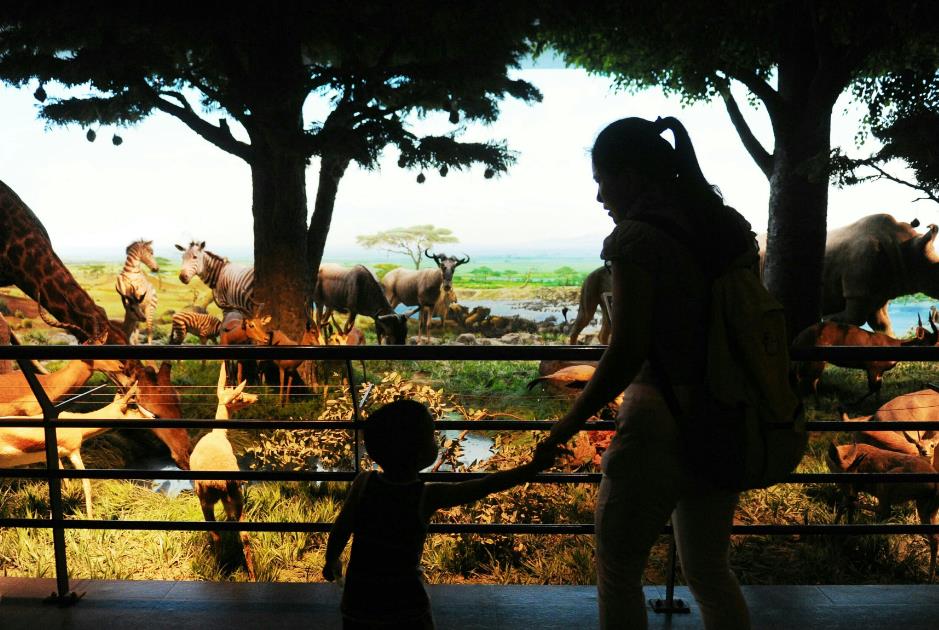 All of the exhibits are in Chinese, but it has some interesting things that children can enjoy even if they don't speak Chinese. The dinosaur exhibit is interesting and is sure to find the dinosaurs that move and make sounds as it's kind of hidden in the museum. It's not too crowded.
Address:126 Tian Qiao Nan Road, Beijing 100050, China
Entrance fee: Free
How to get there: Take subway line 7 to Zhushikou station(珠市口). 10 minutes walking distance from the station.
Tip: It can be super crowded on the holiday or weekend, be sure to get there earlier. This museum is next to the Temple of Heaven, you can visit it after the temple.
4. Happy Valley (欢乐谷)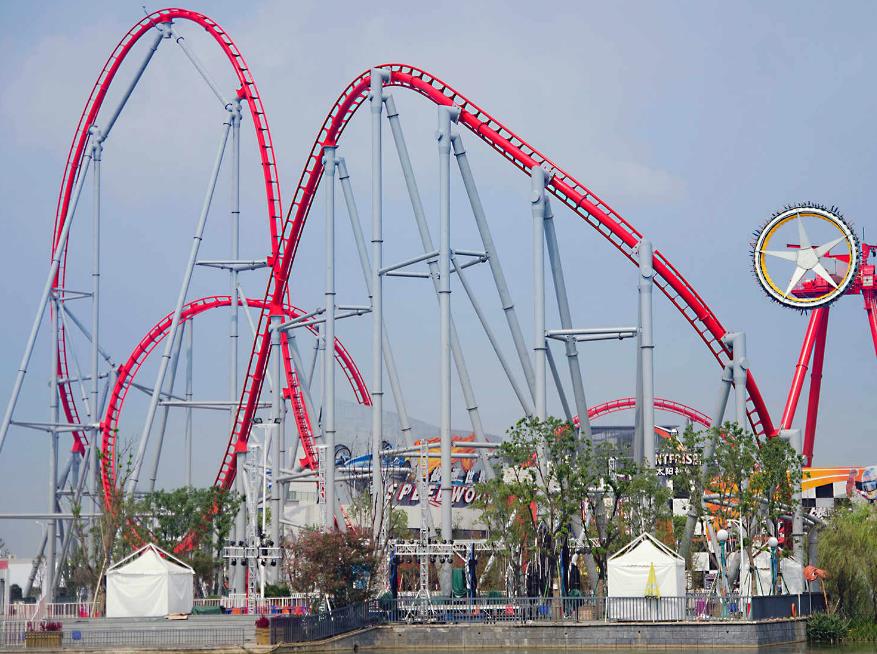 Undoubtedly it's an amazing place to take kids to. There are so many games indoors and outdoors for all ages. If you plan to go there make sure you make a whole day plan.
Address: Xiaowujibei Road, Dongsihuan, Chaoyang District, Beijing
Entrance fee: 260RMB
How to get there: Take subway line 7 to Happy valley station.
Tip: You can go for the golden mask dynasty show in the evening at the end of the trip. It is awesome!
5. Water park in Water cube (水立方嘉年华)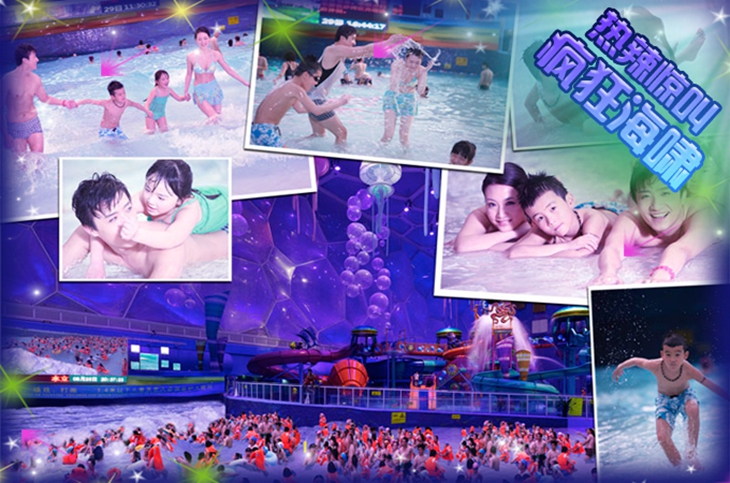 It is China's largest and most advanced indoor theme water amusement park. All the recreational facilities were imported from the world's top-notch suppliers. Some of them are winners of the world-renowned awards, which are very popular among tourists. Among them is the world's first recreational facility. Then there are lovely small dolphins to meet children.
Address: No.11 Tianchen East Road, Chaoyang District, Beijing
Entrance fee: 60RMB per person
How to get there: Take subway line 8 to Olympic Park
Tip: It may not open because the water cube may host some other activities, Check the official English website before you go: http://www.water-cube.com/en/
6. Tianyi Strawberry picking garden (天翼草莓采摘园)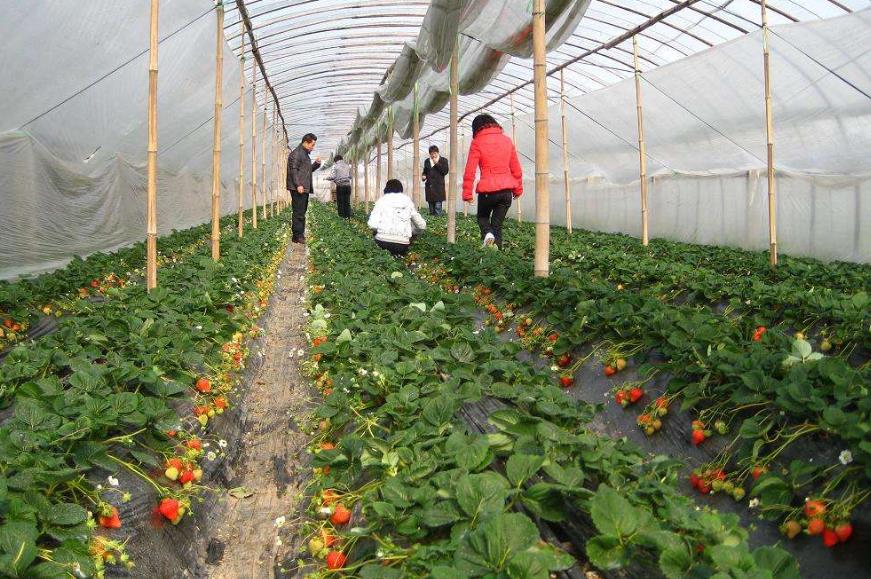 Beijing produces a lot of fruit and the kids love to pick up the fruit from the local farm at different seasons. As winter is super cold, the only fruit you can pick is the Strawberry. You can visit the Tianyi Picking park or ask to visit it on the way back from the Great Wall. This will make the trip more interesting.
April: Cheery
May, June: Apricot
June: Peach
July and August: Plum
September: Grape
October: Apple and Pear
7. 798 art zone (798 艺术区)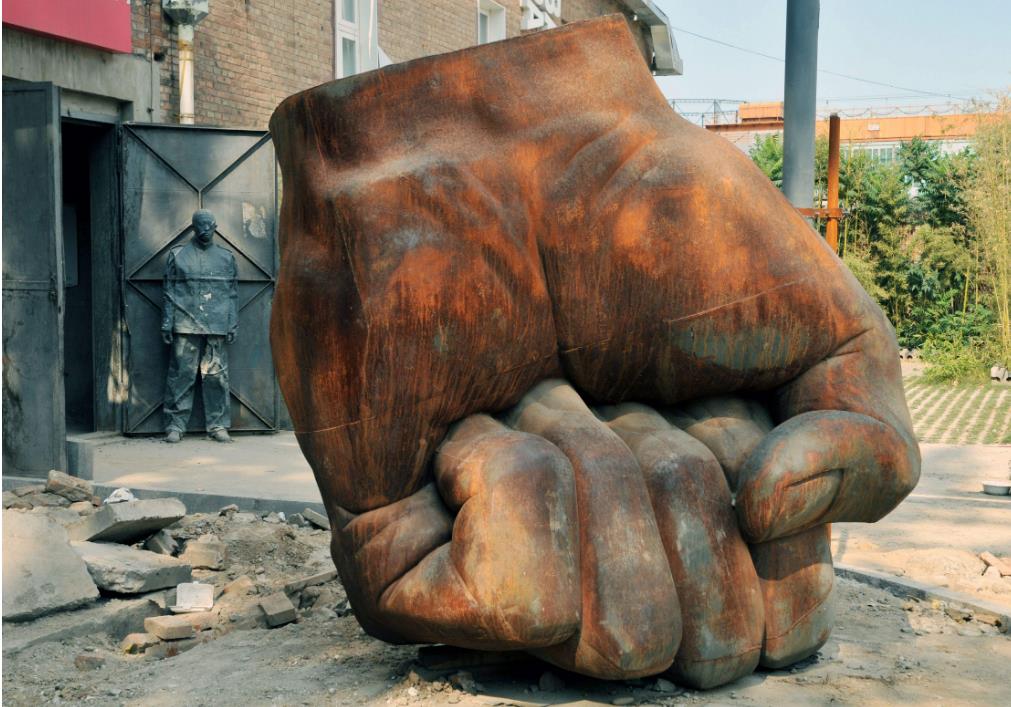 Definitely a world-class art zone, with public and private art scene for every taste amidst former manufacturing infrastructure. Easy to access by subway and then moderate distance walk.
Address: No.4 Jiuxianqiao Road, Chaoyang District, Beijing 
Entrance fee: Free
How to get there: Take the subway line 14 to Jiangtai station and walk there.
8. Kongfu show at Red theater (功夫)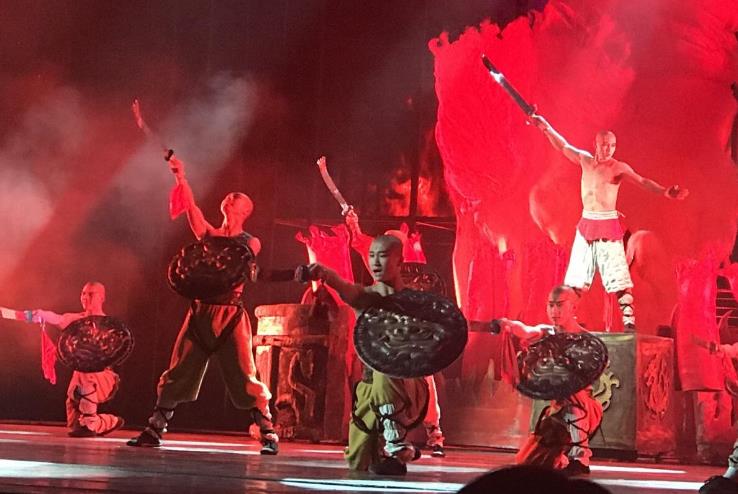 The show is a very action-packed show. The actors both male and female did some incredible stunts. The storyline was good and it was narrated in English so it was easy to follow. No matter where you sit in the theatre you can see everything on the stage.
Address: No.44 Xingfu Street, Dongcheng District
Tickets price: 280RMB +
How to get there: Take subway line 5 to Tiantandongmen Station. (10 minutes walk)
9. Acrobatic show at Chaoyang theater (朝阳剧场杂技)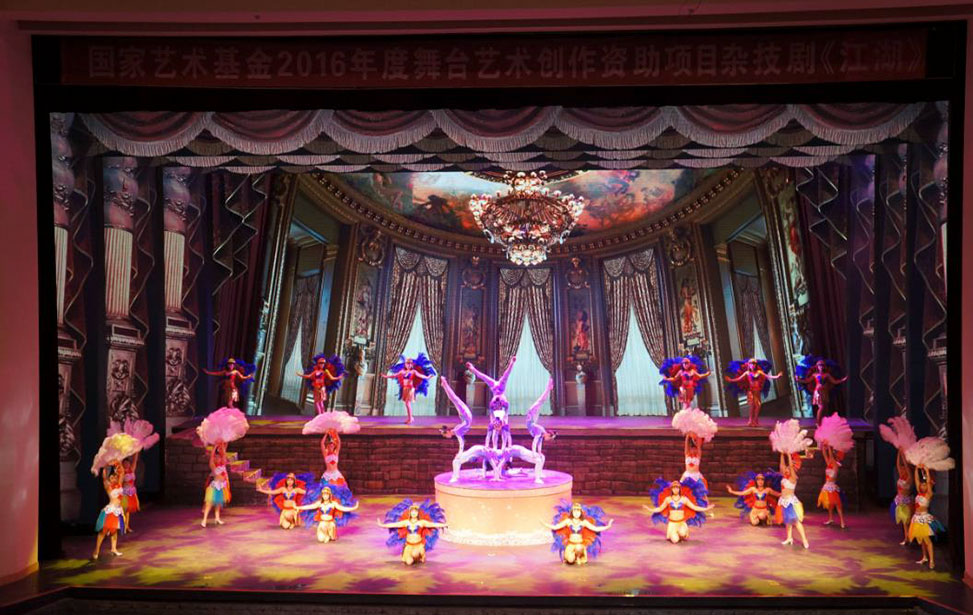 Chaoyang Theater is a great activity to do with the whole family. The feats of acrobatic skill by such young performers are outstanding. At times, I held my breath watching and was thrilled with their bravery and obvious training.
Address: 36 North East Third Ring Road, Chaoyang District
How to get there: Subway line 10 or 6 get off at Hujialou exit C1
Tickets price: 280RMB +
10. Great Wall hike from Gubeikou to Jinshanling (古北口到金山岭徒步)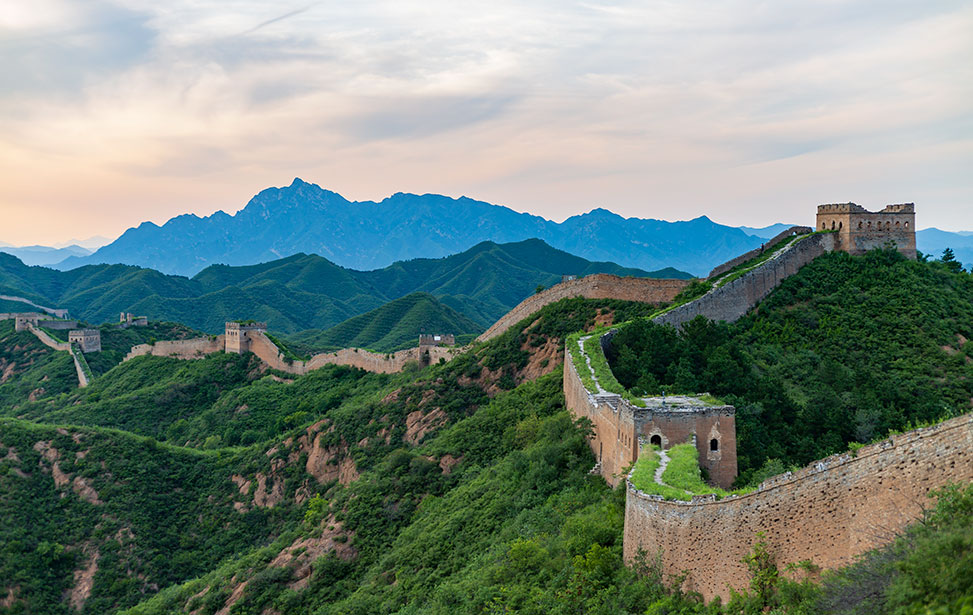 If your kids like outdoor activities, do a Great Wall hike combines with both the wild Great Wall and the rebuilt Section is perfect. The reason I recommend this route is because it is less dangerous than other hikes. This hike is about 4 hours, you can immerse the great nature without other tourists.
What other adventures do you like? Please let me know your experience.