2018-07-29&nbsp&nbsp Leo Kui&nbsp&nbsp &nbsp&nbsp
0
It's no secret that China is the world's factory. Almost everything about your daily life is from China. When travelers come to Beijing, it is a great place to make your Money most valuable. This guide will introduce you to some of the newer & lesser-known, yet best places to shop in Beijing as well the best tips for Bargain. Here are six worthy places to splash your RMB.
1 Panjiayuan flea market or antique market 潘家园古玩市场
I have to say the best place to find some unique souvenirs is at this market. This market is also known as The Dirt Market, is the biggest and best-known arts, crafts, and antique market in Beijing.
Good to know: Panjiayuan glasses city is the best and cheapest place to buy glasses in Beijing which is just 5 minutes walk from Panjiayuan antique market. There are over 5 floors full of glasses shops, you can find all kinds of glasses at good prices here. Most of the glasses can finish in 1 or 2 hours, for some very nice and expensive ones, it may take them 1 day to make.
Open Hours: Monday to Friday from 8:30 am-6:00 pm; Saturday and Sunday from 4:00 am-6:00 pm. It is open every day, but the weekend is much busier. How to get there: 1. Subway to Panjianyuan station (line 10)2. Taxi to Panjiayuan market (In Chinese 潘家园古玩城)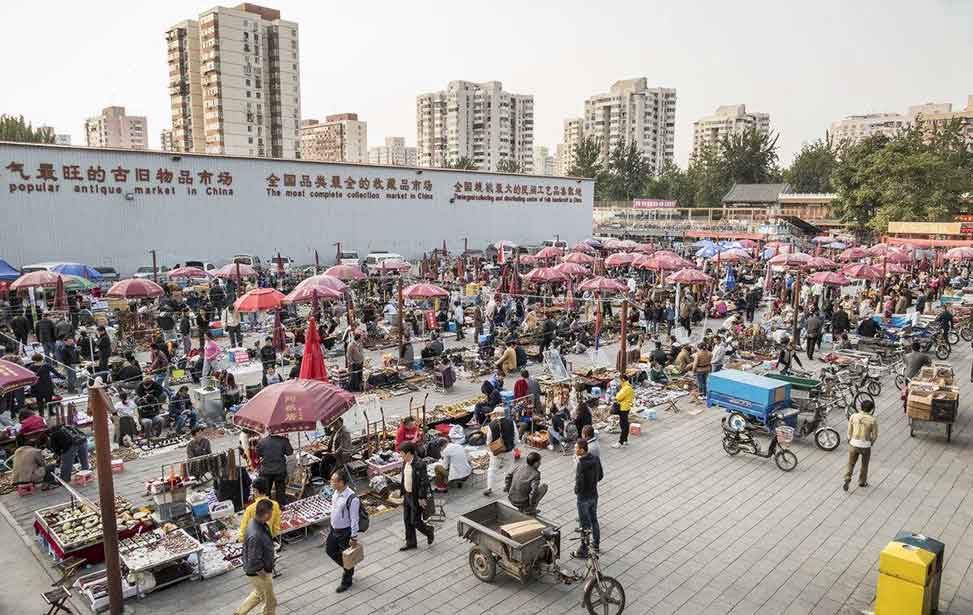 2. Silk Street 秀水街
Up until 2005, this market was called Silk Street and had the same location but was an outdoor market. Today, everything is covered by a roof and this market is probably the most visited by foreign tourists in Beijing.
It has almost everything tourists want to buy, Watches, bags, electronics, jerseys, and t-shirts from brands from all over the world. Would you like Rolex for 70 euros, here you can find it!  But be prepared that the price starts at 400. You need to bargain very toughly. I will give you some good tips for the bargain at the end of the post.
Open Hours:  9:30 — 21:00
How to get there: 1. Subway to Yonganli station (line 1)
2. Taxi to silk street (In Chinese 秀水街)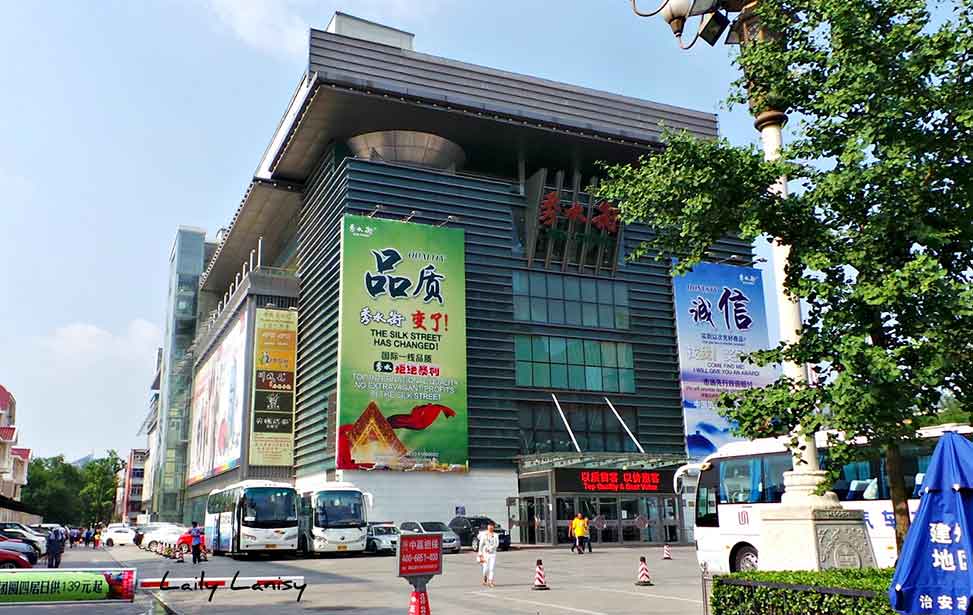 3. Hongqiao Market or Pearl Market 红桥市场
Hongqiao market is very similar to Silk Street, the reason I recommend it is because it is CHEAPER! The silk street becomes more like a real shopping mall, but Hongqiao market is still like the Street market where you need to bargain to get cheap and nice things. Of course, there are more pearls than in any other place, but you still can find all kinds of survivors you like. Such as clothes, shoes, electronics…
You can visit it after you visit the Temple of Heaven which is 5 minute's walk from each other.
Open Hours:  9:30 — 19:00
How to get there: 1. Subway to Tiantandongmen (line 5)
2. Taxi to Hongqiao market (In Chinese 红桥市场)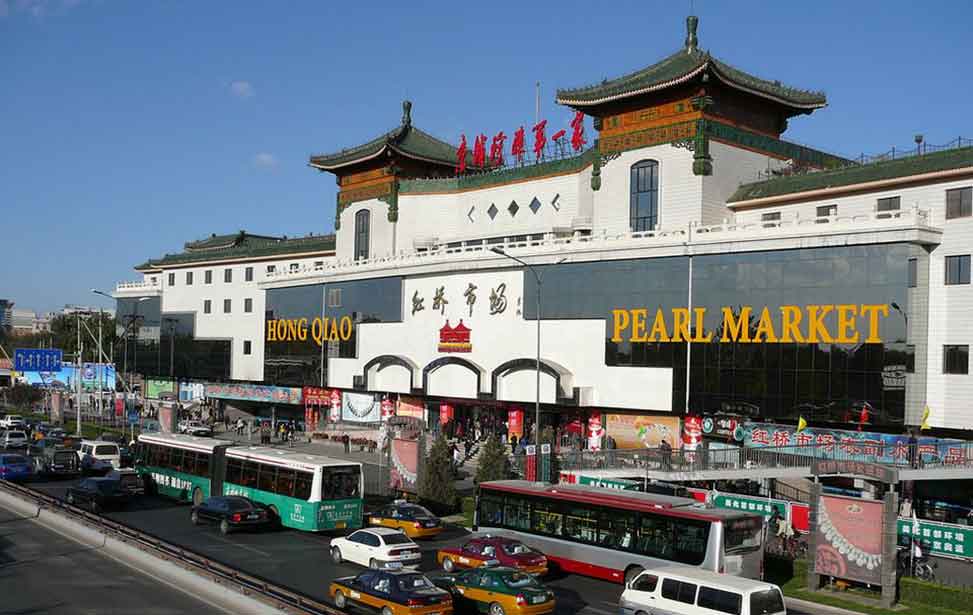 4. Liulichang and Qianmen Street 琉璃厂
Liulichang and Qianmen street are next to each other, so I put them together. Different from other markets, Liulichang is for really Chinese art. Antique shops and artist tools, mainly special handmade painting brushes of all sizes and types. Walk to the east you can see a lot of old Beijing Hutong and then get to Qainmen street. Qianmen Street is a 2km long street located just south of Tiananmen Square. It has been meticulously restored to reflect Qianmen's 600-year traditional shopping history and architecture. There are small shops with everything you can imagine.
How to get there: 1. Subway to Qianmen Station (line 2)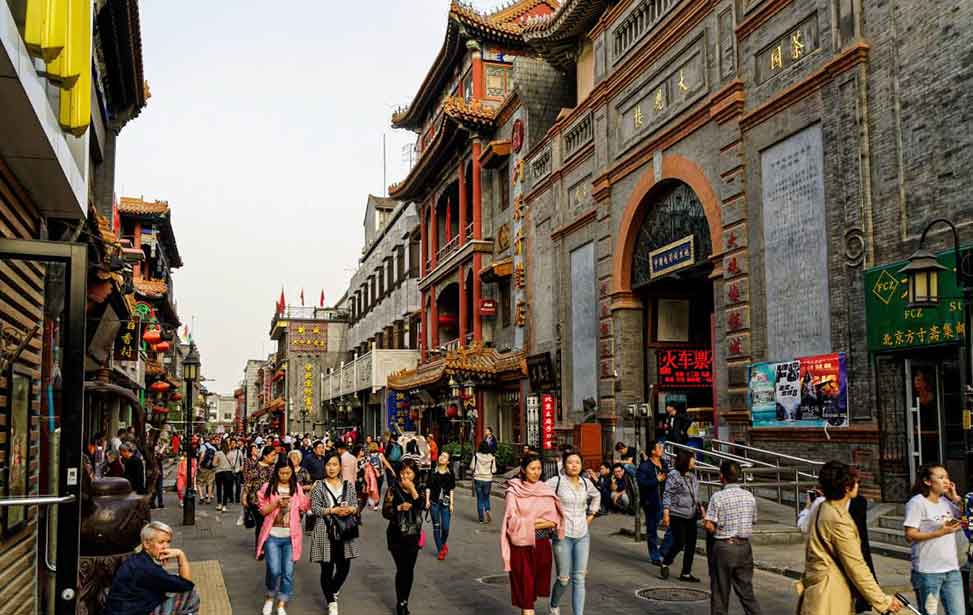 The places you don't need to bargain:
5. Nanluoguxiang Shopping street 南锣鼓巷步行街
Hutongs turned to modern coffee shops and mostly Chinese gifts. Intermingled with the many food shops there are quaint small shops selling high, medium, and low-end Chinese cool things like tea containers, clothes, sneakers, notebooks, bags, etc.
You can also walk around some of the little hutongs which have over 800+ years of history.
How to get there: 1. Subway to Nanluoguxiang Station (line 6 and line 8)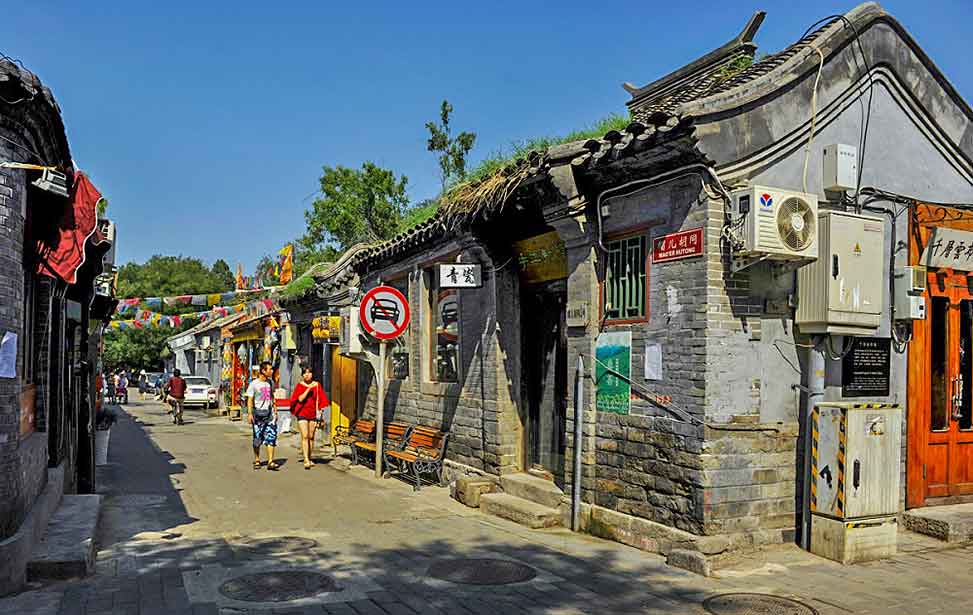 6. Xidan shopping center 西单购物中心
One of the biggest shopping and commercial districts in Beijing, it is located West of Tiananmen, mirroring Wangfujing which is on its Eastern side. It has many big shopping malls, outdoor markets, restaurants, and entertainment centers and is more popular among the locals as it is cheaper than Wangfujing.
How to get there: 1. Subway to Xidan Station (line 1 and line 5)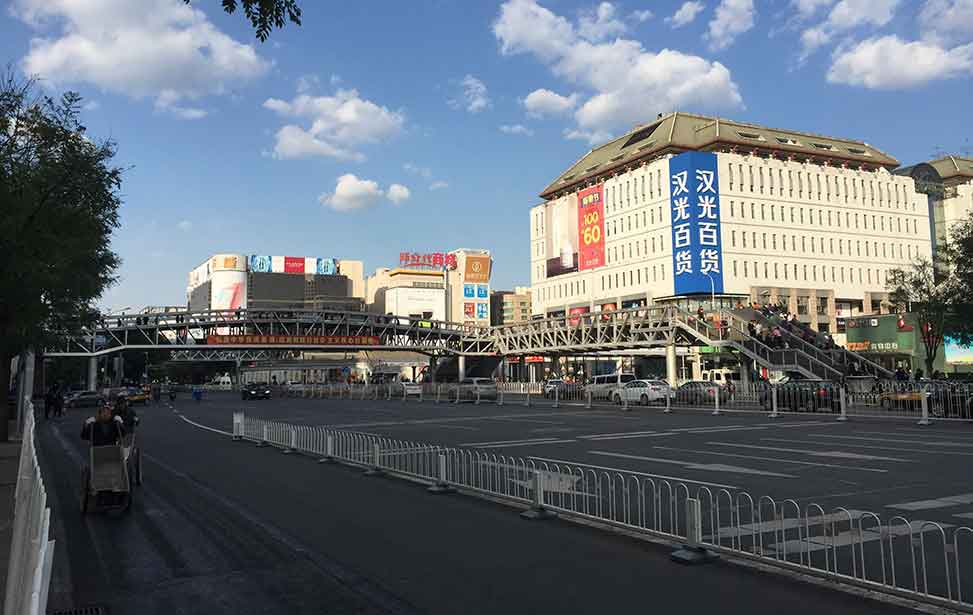 TIPS FOR BARGAINING IN THE SHOPPING MARKET:
Most of the shopping malls where locals go don't need the bargain. But for the outdoor market, silk street, and pear market where the price is not marked down, these tips definitely help you save some dollars.
Tip 1: Don't offer the price directly. Try to listen to the shop owner first and he or she will get the price down very quickly.
Tip 2: Buy the thing you like at the 2nd shop, if you try to leave for the next shop, the price from the first shop owner must be the right price.
Tip 3: Don't hesitate to leave. Leave away and don't turn back.
Tip 4: 10% of what they offer to you. For most of my friends shopping at the tourist mall, you can get 90% of the price off. Try it!
Enjoy your shopping in Beijing. Leave a message if you have any questions.
If you have any good ideas, you are more than welcome to share them below!