2018-07-13&nbsp&nbsp Leo Kui&nbsp&nbsp &nbsp&nbsp
0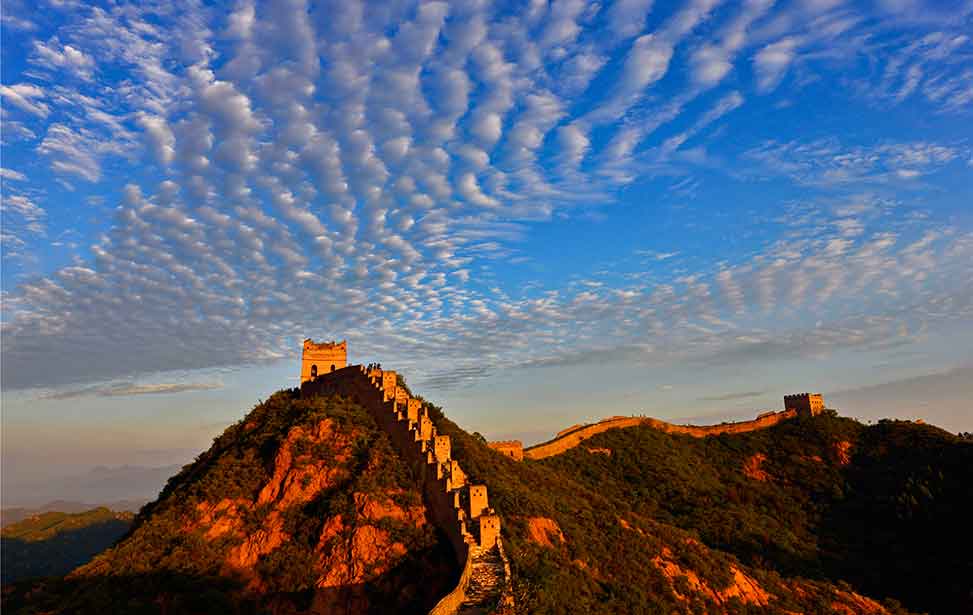 You can visit the Great Wall of China every day, include any holidays. The Great Wall of China is over 6000 km, most tourists visit the Great Wall near Beijing. Keep in mind that China is a large country with diverse geographies and climate. This makes it difficult to determine a good time to travel to China if you are visiting several places during your trip. Our best advice is to check weather conditions in each of your destinations — or ask your friendly Travel Advisor for some tips! — and pack your bags accordingly.
When is the best time to visit the Great Wall of China? With some caveats (see below), we believe that the best season is spring(April, and May) and autumn (September and October).
Which section of the Great Wall you should visit?
Scroll down for more tips about:
#Peak season in China
#Rainy season versus dry season
#Weather conditions around the year
Great Wall around Beijing is usually 3 to 5 degrees lower than the city. It has more rain in July and August. The rain season is June, July, and August, most of the days are sunny. Once you determine an ideal time to visit us, see our Beijing weather for more information on climate.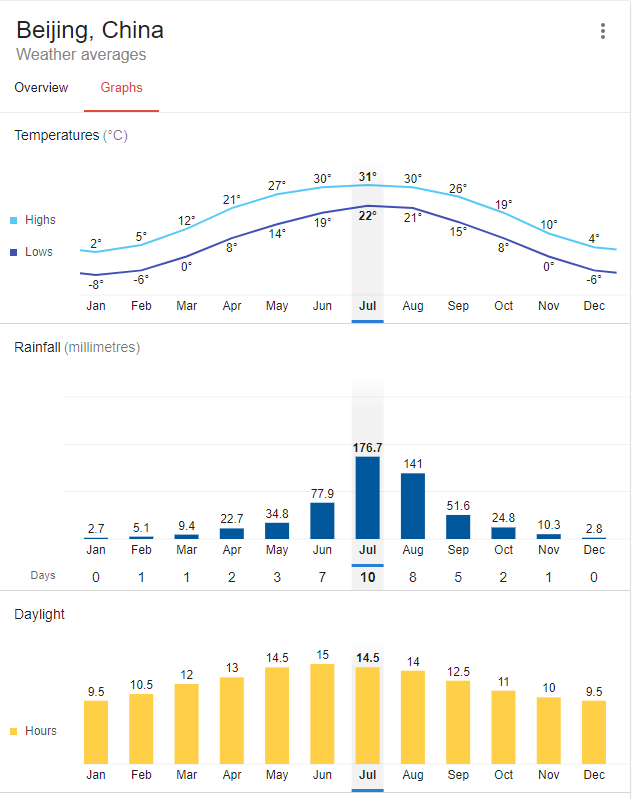 Best time to visit
If you want an opportunity to see the Great Wall covered with flowers, you'd better visit in the early April. (1st to 15th April)
If you want to see the Great Wall full of yellow leaves, the best time is 25 October to 10th November.
July and August is a busy and rainy season, but it gives the photographers more opportunities for Great Wall sunrise and sunset photo after the rain.
It is not a good idea to travel in China during Chinese holidays when huge numbers of Chinese people are traveling around. The busiest three national holidays in China are Chinese Spring Festival (usually in late Jan or early Feb.), International Labor Day (May 01 to 03) and National Day (Oct 01-07). Spring Festival is an especially crowded time to travel. The advantage of being in China at this time is that you will get the opportunity to experience "first hand" the significance of these celebrations in Chinese culture.
Best time of a day
Try to be an early bird. You can take a better photo when the sunshine is not too strong and avoid the crowds.
Summarizing from worst to best:
December to February (Winter) 
Great Wall is still open, but the weather is cold, it is not good for a long day outdoor activities. You will get the super nice photo to see the Great Wall if it snows. This is the low season for tourists, you will have a more peaceful experience to the Great Wall.
March to May (Spring)
The trees start to turn green at the end of March. It is a nice time to visit the Great Wall. There is an Apricot flower festival  (5th April)and  Great Wall Marathon from Jinshanling Great Wall. It is also a busy season for tourists, the Great Wall is crowded almost every weekend.
June to August (Summer)
In summer the mountains are covered with green plants and trees which are very flourishing. The Great Wall winds its way like a silver dragon, standing out clearly in the strong green of the plants. June is the hottest of a year, the temperate keep up to 35 degrees over 1 week.
September to November (Autumn)
Autumn is the most beautiful season in Beijing, with a blue sky, comfortable sunshine, and the colorful leaves. The weather is very nice for an outing. The mountains are blanketed by colors of red, golden, yellow and brown leaves and fruits, creating an awesome view.