2021-04-06&nbsp&nbsp Leo Kui&nbsp&nbsp &nbsp&nbsp
0
I took my son out to hike 5 years again when he was 4 years old. Hike the Great Wall is always his favorite for the last few years. If you like to hike the Great Wall with your kids, there are some very important tips for you.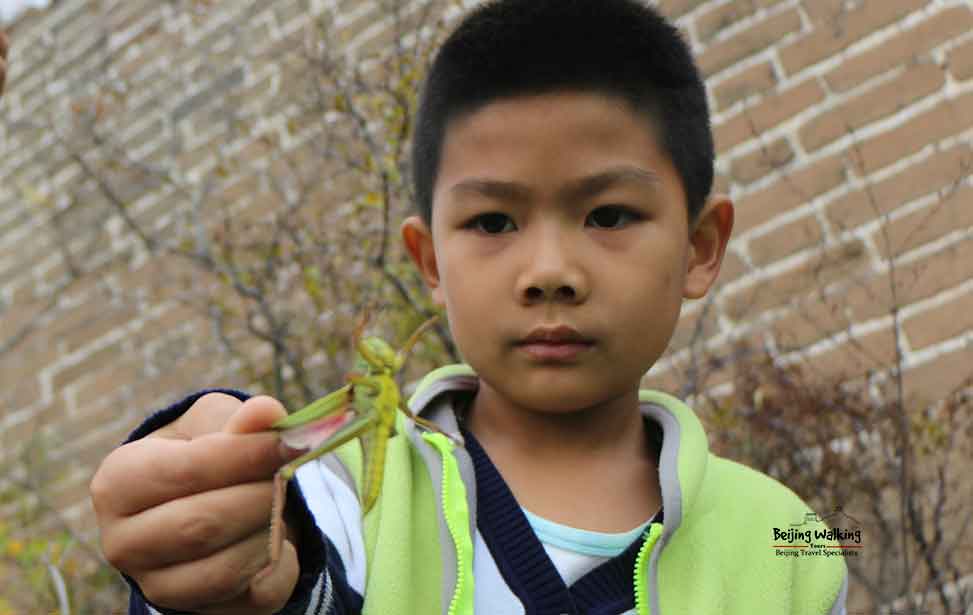 1. Make some similar hikes before you visit the Great Wall
Before your plan for the hike, you should fully understand how many hikes your kids can do. So practice before you do the Great Wall hike. Education your kids love hike is the core for the Great Wall hike. For at least the first few times, select a hike that isn't too long or too strenuous – remember that for kids, the hike is about the experience.
2. Plan your trip
Picking a trail that has interesting features. For example, Mutianyu is famous for its toboggan. Jinshanling is the parodise of photographer. Jiankou is the most dangerous part. Gubeikou is a super interesting section with a carnival. Huanghuacheng Great Wall is with a beautiful lake by the Great Wall.
Check the weather before the hike, if the weather is not good for hike, it is better reschedule the hike.
3. Do the easy hike if your kids are too young (<4 yrs)
Great Wall hike can be more difficult than another hike for kids. Most of the road only bricks and rocks with a lot of kids. So the easy sections with cable car may be great for them. (Recommend Jinshanling and Mutianyu). Get a good hiking carrier for toddlers and babies.
4. Start early
Kids are natural explorers and want to pick up and touch everything. During the Great Wall hike, the kids usually spend more time with nature, animals, bugs, trees, flowers, etc…  The Great Wall can be far from your hotel.
5. Plan frequent energy stops.
Hiking Great Wall requires a lot of energy. Energy-sapped kids often equate to cranky kids. Keep your child happy and motivated by taking numerous small breaks for fluid and food. You can also use energy breaks as a way to keep your child moving by saying, "at that tower, we'll take a break and have a snack."
6. Clothing and Shoes
Just as the right gear can make a difference to adults, it can make it even more so with children, who can get cold quite easily (and too hot also). You can pick up items from the high street, but just as with adult gear, you get what you pay for.  Some brands, such as North Face, create child versions.  If you are planning on doing a number of outdoor activities, it is worth investing in the right gear for them.
7. Make it fun!
Kids love feeling like they are in charge. Having the children take turns leading the hiking when you make sure it is safe enough. Have a local leader, there are so many Chinese histories or stories you may not know, share the stories along the way always a great idea to keep the kids walk.
8. Always ask your kids to slow down
The Great Wall hike is always hard and can be dangerous. Especially when you walk downhills, make sure your kids don't go too fast.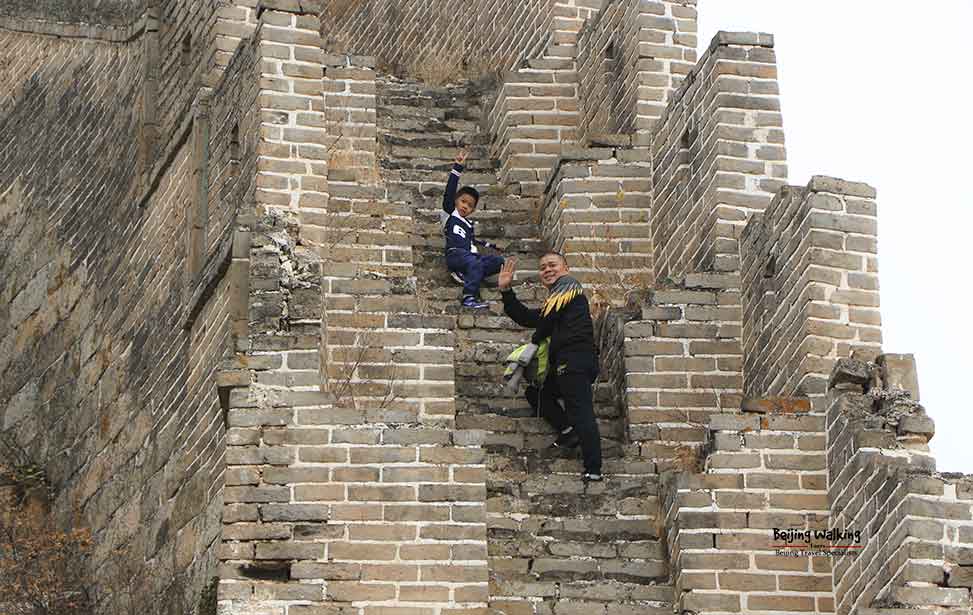 9. Some Great hike recommendation for first-time visitors
A. Jinshanling Great Wall  to Simatai west hike (7 km)
B. Huanghuacheng Great Wall Hike (Flxible from 3kms to 12 km)
C. Mutianyu Great Wall hike (Flexible with cable car and toboggan)