2019-09-02&nbsp&nbsp Leo Kui&nbsp&nbsp &nbsp&nbsp
0
Jinshanling Great Wall is 150kms away from Beijing. It is famous for its amazing landscape and the original Great Wall been well preserved. Beijing is the most touristy city in China, there are over 15 million tourists visit the city every year, so the sights near Beijing are always full of people. Jinshanling Great Wall is perfect for you. It is only 2 hours drive from Beijing and the Wall is open by the government makes it much safe than some of the wild Great Wall.
If you won't make it easy, there is a cable car up and down. But if you like to have a moderate hike, from Jinshanling to Simatai west is a perfect choice.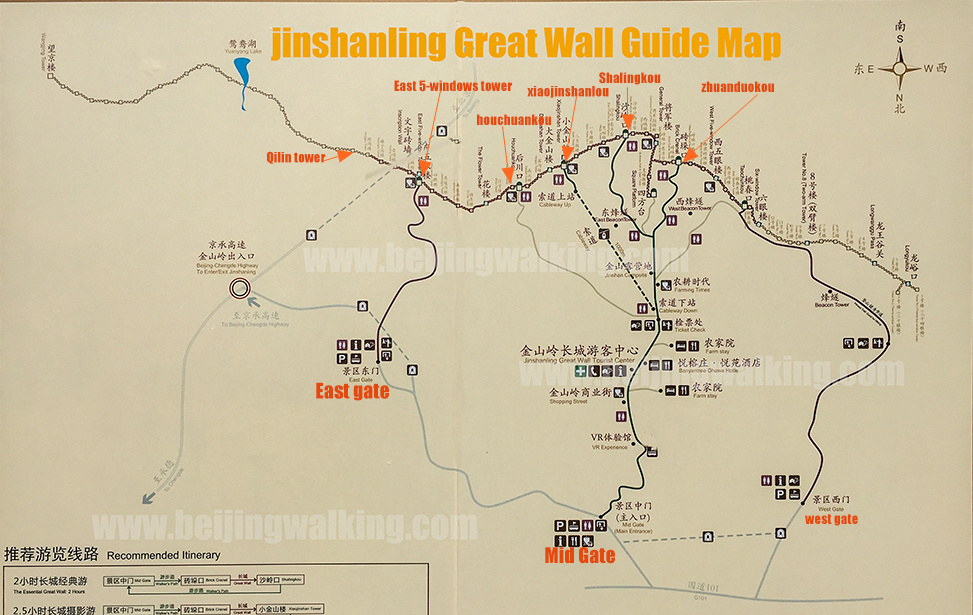 General information about this hike.
The hike starts from the main gate and end at the east gate, it is about 7.5 km, it takes about 3 hours to finish.
The main gate →Take the shuttle bus to the ticket office→Walk to zhuanduokou tower→hike 3 hours to east 5 eyes window→ Walk to east Gate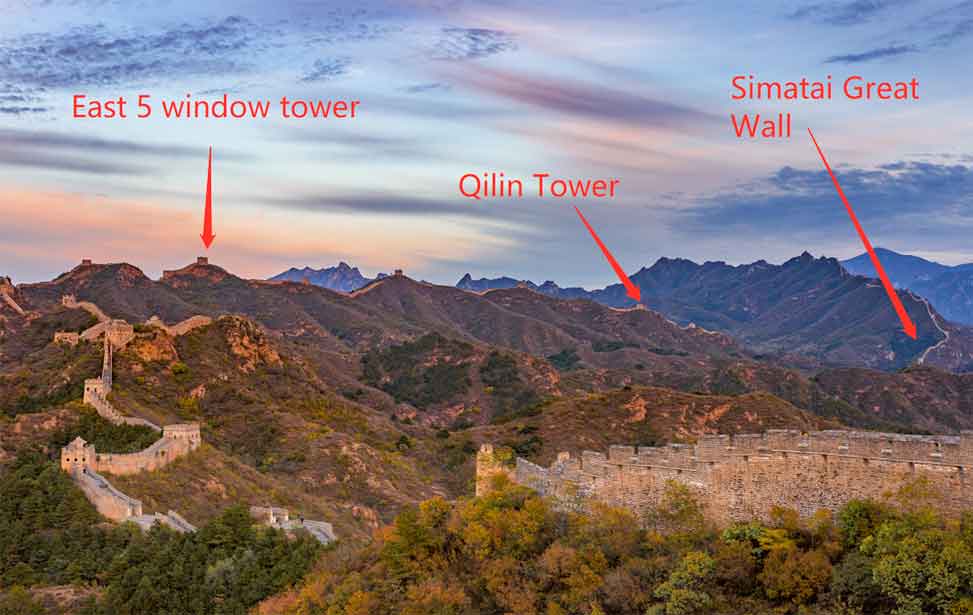 FAQ:
Jinshanling to Simatai hike is closed? Really?
The original Simatai is a pass between 2 mountains. In 2016, the gubei water town is built in the valley, so the government closed the road. On the Eastside is called Simatai Great Wall. On the west side, is belongs to Jinshanling which is also called Simatai west. Tourists can maximum wall to Qilin tower.
How hard is the hike?
This is a hike not to difficult for most people. I used to take my 6 years old kid to finish it in 3 hours. But in some places, you still need to be very careful.
How much is the entrance fee?
65RMB per person from April to October, 55RMB per person from November to March.
What is the open time?
Jinshanling is very special, as it is a paradise for photographers, people can get in the wall before sunrise and leave after sunset.
Tips:
If you plan to spend 2 days there, you can buy 1 ticket and go inside 2 times in 2 days. This means you can go there by sunset and sunrise the next day.
Jiankou to Mutianyu vs Jinshanling to Simatai
A. Jiankou to Mutianyu is much more difficult, about 4.5 hours hike
B. The view is 50-50
C. Mutianyu is always busy, but it has the toboggan.
Related services:
Jinshanling to Simatai Great Wall self-guide Car Service